How to make Nordic teams more effective by building on the similarities and being aware of the differences.
Of course Swedes, Norwegians, Finns and Danes share a common business culture which is based on equality, efficiency and modesty. The Nordics are deal-focused, solution-oriented, informal and punctual. These similiarities form the basis for successful Nordic cooperation. Indeed, the rest of the world considers the Nordic area often as one reliable entity.

Although the countries share many values and characteristics there are some subtle differences. Sometimes the subtle differences cause more confusion and irritation than big cultural differences. Colin Moon looks at some of the main differences: How do Danes and Swedes make decisions? What is the difference between Finnish and Swedish leadership? How do Norwegians and Swedes take part in meetings? How do the four Nordic nations differ when organising teamwork?

Colin highlights these differences - and much more - and Nordic audiences love to recognise themselves in his spot-on observations.

Language: English

Key words: Nordic conference, Nordic cultural differences, Nordic business cultures, Scandinavian/Nordic teams, Nordic team-building. Differences and similarities between Sweden and Denmark (business cultures), Sweden and Norway (business cultures), Sweden and Finland (business cultures). Nordiska team, nordiskt samarbete, nordisk konferens.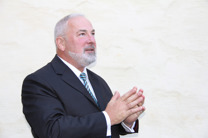 Book Colin as Business Speaker